Edmonds Locksmith Service
Located at:
410 Walnut St, Edmonds, WA 98020
Tel: 206-801-9765
Services
Edmonds Locksmith Service Services Provide:
Automotive Locksmiths in Edmonds, WA.
Are you looking for a Lost Car Key Replacement or a Car Unlock Service in the Edmonds metro area?
Our Locksmiths know that whatever your needs might be, it is important to get it fixed as soon as possible. That's why 24 Hour Edmonds Locksmith staff has you covered 24 hours a day, 7 days a week!
Dial 206-801-9765 now, we'll get to you within 20 minutes of your call!
Our Services Include:
Car Lock Out.

Car Key Made.

Transponder Programming.

Emergency Locksmith.

Automotive Locksmith.
Don't take your chances with primitive tools! Our car lock out service is guaranteed to be damage-free!
Our locksmiths use the newest cutting edge equipment, so not only a car lock out, but even a brand new Transponder Key cutting and Programming is not a challenge for Edmonds Locksmith Service.
On top of that, you will get a 90-day guarantee as well. Don't wait any longer, dial 206-801-9765 now!
Residential Locksmiths in Edmonds, WA.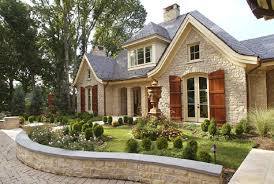 "Such a thing just can never happen to me…" is what most of the people think about a Loss of a Home Key or a House Lockout. In reality, it happens almost to everyone, sooner or later. If you are reading these lines, it might as well mean that you need a Home Locksmith Service yourself at the moment!
24 Hour Edmonds Locksmith Service provides Mobile AM/PM Home Locksmith Services, all around the Edmonds metro area. Once you find yourself in need of a Lock Rekey, a Lock Change or any other Residential Locksmith Service around Edmonds, WA, you can rest assured that you are covered, because our technicians are always at hand.
If you are looking for a Professional Home Locksmith Service that you can truly trust, call us right now at 206-801-9765 and take advantage of our fast 20 minutes response, professional treatment and the most competitive rates you will find in the whole Edmonds metro area!
Our Services Include:
Emergency Lockout.

Locks Rekeying.

Locks Replacement.

Locks Change.

Mail Box Locks.

File Cabinet Keys.
There is no type of Home Security issue that our licensed and bonded technicians won't find a way to fix. They are trained to work under pressure and they have an access to the most advanced professional tools.
Our Locksmiths provide dozens of Locksmith Services on daily basis, so you can be sure that your issue is being handled by an experienced individual, who knows how to deal with your problem the right way.
We know how unpredictable home security issues can get. This is why our mobile technicians are spread all around the Edmonds metro area, day and night. We don't even charge any extra fees, if our assistance is needed in the middle of the night.
Once you need a Residential Locksmith Service in Edmonds, WA, call 24 Hour to Edmonds Locksmith Service and get the best service there is!
Commercial Locksmiths in Edmonds, WA.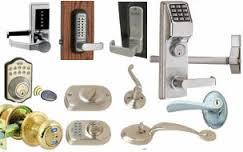 It is normal for a business person to want to get the best of everything for his or her business. And, it is also just normal to want to get the best Security Locksmith Services for it, like an office unlock.
You would also want to get the Best Lock Change Service for your office. The business people in Edmonds definitely deserve the best Commercial Locksmith Security Services, and this is what Edmonds Locksmith Service is here for.
We are here to give you Top-Quality Locksmith Services for your business, 24 hours a day, wherever you are located in Edmonds, WA. Just call us at 206-801-9765!
Our team of Commercial Locksmith & Security Experts is always ready to give you the best Commercial Locksmith Services in all Edmonds, WA:
Our Services Include:
Lock Rekey

Office Unlock

Master Key Systems

Panic Bars

Lock Change

Lever Handles

Commercial Locksmith
Reasons to get the Commercial Locksmith Services of Edmonds Locksmith Service.
You want to get the Best Security Locksmith Services for your business. Edmonds Locksmith Service is here to do our best to give you such services.
Best Commercial Locksmiths - To ensure that we would always provide great security solutions for your business, we only employ licensed and bonded Commercial Locksmiths who know how to make install New Locks or Unlock your office safely.
Best customer service experience - Edmonds Locksmith Service provides the best customer service experience for business people. You will always want to make business with us because we always have the right solution to the lock or key problem you have.
Best average response time - Business security services should always be delivered fast. Thus, we see to it that we get to your office in 20 minutes or less!
On top of that – all of our replacement parts are provided with a 90-day guarantee, so in case that something doesn't work properly – we will come over again and fix the problem, for free.
Get all the best for your business when it comes to security services. Call 206-801-9765 now!